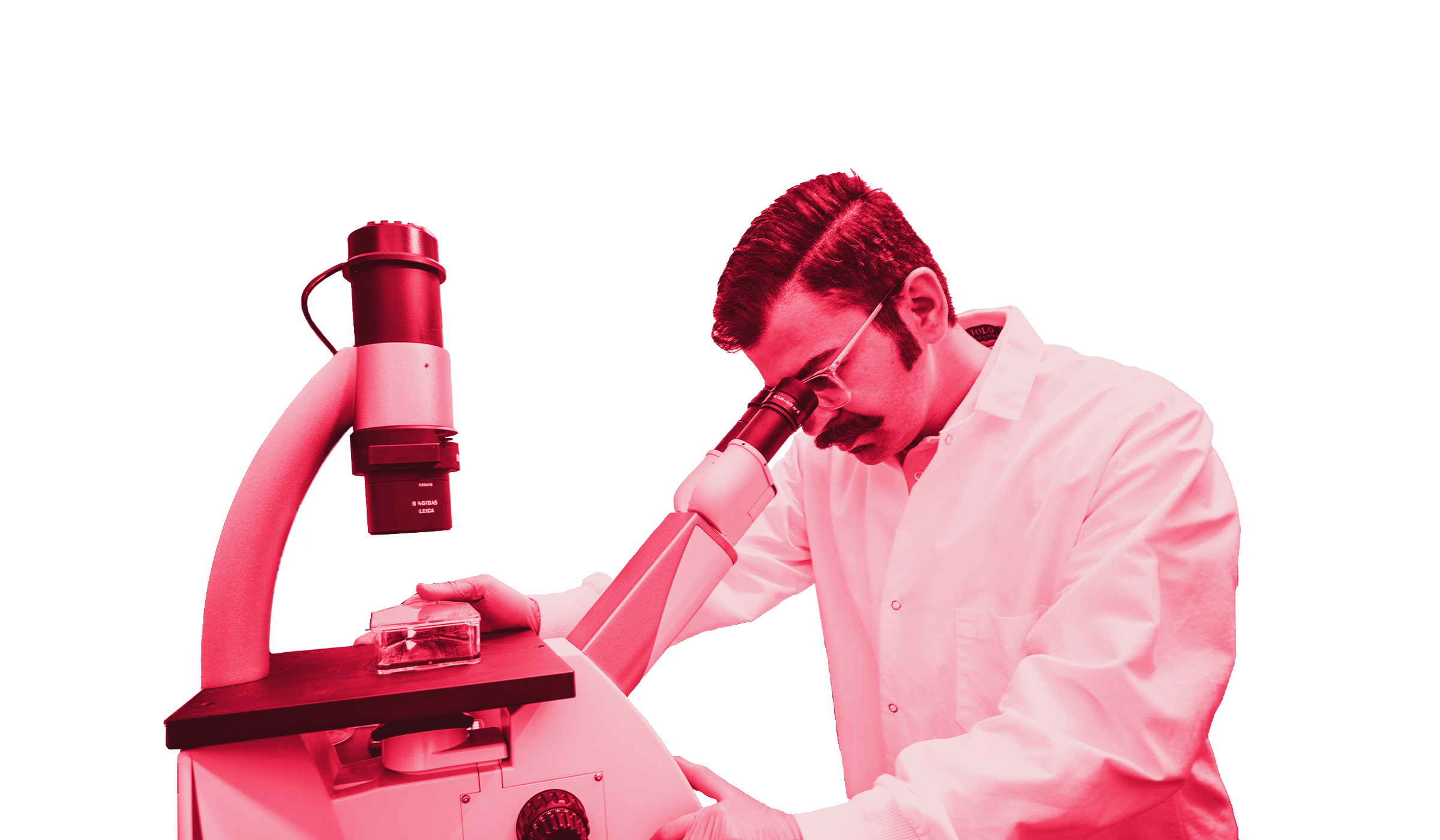 our product platform
Our drug engineering platform leverages and efficiently translates innovation into therapies that matter.

discover novel genetic disease targets
Well described diseases that can be targeted at their source
Our genetic disease target engine allows us to identify genetic diseases to pursue based on the impact we might deliver for patients
We use computational genomics and statistical genetics, along with systematic disease mapping and partnerships with top academic institutions to identify potential disease-modifying targets
Our team is made up of industry leaders with proven track records who bring decades of scientific insight to the table when selecting genetic disease targets for our pipeline

create medicines with our industry research capabilities
Tailored therapeutic technologies that create potential first or best-in-class medicines
We select a therapeutic approach to target each genetic disease at its source
Our capabilities allow us to work across multiple modalities, including molecular dynamics assisted chemistry, gene therapy, therapeutic proteins and antisense oligonucleotides as well as multiple other technologies, including de novo QGS, NMR trapping and molecular dynamics
Our small, expert teams led by industry veterans focus on addressing the greatest unmet patient needs. We pair each disease with the modality that is suited to maximize patient impact

test our drugs through global development footprint
Broad clinical development capabilities across therapeutic areas and geographies
We have a global clinical development footprint
We have ongoing trials across five different therapeutic areas and over 25 countries
Our patient-centric clinical and regulatory strategies are focused on efficiency and speed and deploys our vast experience across enrollment, protocol quality, site activation, CRO quality and regional performance
We have expert, dedicated R&D teams in each therapeutic area and focused scientific and clinical advisors to guide our programs

deliver our products to patients through commercial infrastructures
Capabilities built to deliver genetic medicines to patients globally
We are building the capabilities and collaborating with partners to deliver our approved products to patients across the globe
We look for new diagnostic partnerships to identify more patients in need of our medicines
We are committed to deepening the early partnerships we have built with patient advocacy groups
We are implementing commercial partnerships in strategic geographics and establishing country-specific Early Access Programs (EAP) and patient assistance programs
We are poised to potentially help 4.5m+ patients across our pipeline
Our platform is delivering:
2approved products
30+programs in our pipeline
30+clinical trials across the globe
The Pipeline
Precision cardiorenal targets genetically-validated mechanisms underlying heart and kidney disease.
Pre-clinical
Phase 1
Phase 2
Phase 3
Commercial
Acoramidis
TTR stabilizer for transthyretin amyloidosis (ATTR)
genetic source
TTR (transthyretin)
estimated prevalence
>400,000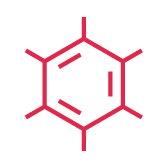 Program summary
Acoramidis (AG10) is an investigational, orally-administered small molecule designed to potently stabilize tetrameric transthyretin (TTR). Acoramidis was designed to mimic a naturally-occurring variant of the TTR gene (T119M) that is considered a "rescue mutation" because it has been shown to prevent or minimize ATTR in individuals carrying pathogenic, or disease-causing, mutations in the TTR gene. Results from the ongoing Phase 3 study investigating acoramidis for symptomatic transthyretin amyloid cardiomyopathy (ATTR-CM), which includes mortality and cardiovascular-related hospitalizations, are expected in 2023.
Encaleret
Ca sensing receptor antagonist for autosomal dominant hypocalcemia type 1 (ADH1)
disease
Autosomal dominant hypocalcemia type 1 and hypoparathyroidism
estimated prevalence
12,000 / 200,000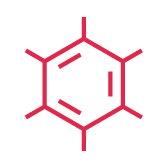 Program summary
Encaleret is an investigational small molecule antagonist of the calcium sensing receptor (CaSR) being studied in disorders of calcium homeostasis, including autosomal dominant hypocalcemia type 1 (ADH1). Individuals with ADH1 have gain-of-function mutations in the CaSR, causing low serum calcium and a range of debilitating symptoms. ADH1 may also lead to relatively high levels of calcium in urine, a condition called hypercalciuria, which can result in impaired kidney function and can cause kidney stone formation. Encaleret has been administered to approximately 1,300 healthy volunteers and osteoporosis patients, demonstrating tolerability and showing clear modification of ADH1 disease drivers, encouraging our investigation of the compound in ADH1 patients. Encaleret is a potential first-in-class CaSR antagonist for ADH1 and initiation of Phase 3 is planned in 2022.
BBP-711
GO inhibitor for primary hyperoxaluria type 1 (PH1) and recurrent kidney stone formers
estimated prevalence
5,000 / 1.5M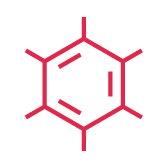 Program summary
BBP-711 is an orally-administered small molecule inhibitor of glycolate oxidase (GO) that is being developed to treat conditions of excess oxalate, including primary hyperoxaluria type 1 (PH1) and frequent kidney stone formation. In PH1, loss of function mutation in the AGXT gene results in accumulation of glyoxylate, which is converted into oxalate and leads to kidney stones and organ damage. Targeting GO is a clinically validated approach to reduce urinary oxalate by lowering the concentration of glyoxylate. The first-in-human Phase 1 trial of BBP-711 for hyperoxaluria was initiated in May 2021.
Mendelian diseases arise from defects in a single gene.
Pre-clinical
Phase 1
Phase 2
Phase 3
Commercial
NULIBRY (fosdenopterin)*
Synthetic cPMP for molybdenum cofactor deficiency (MocD) Type A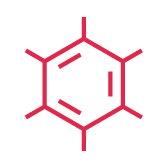 Program summary
Patients with MoCD Type A have mutations in the MOCS1 gene leading to deficient MOCS1A/B dependent synthesis of the intermediate substrate, cPMP. Substrate replacement therapy with fosdenopterin provides an exogenous source of cPMP, which is converted to molybdopterin. Molybdopterin is then converted to molybdenum cofactor, which is needed for the activation of molybdenum-dependent enzymes, including sulfite oxidase (SOX), an enzyme that reduces levels of neurotoxic sulfites. NULIBRY™ (fosdenopterin) for Injection is a substrate replacement therapy that provides an exogenous source of cPMP, which is converted to molybdopterin. Molybdopterin is then converted to molybdenum cofactor, which is needed for the activation of molybdenum-dependent enzymes, including sulfite oxidase, an enzyme that reduces levels of neurotoxic sulfites. It is the first and only FDA-approved therapy indicated to reduce the risk of mortality in patients with MoCD Type A, and clinical trials have demonstrated that patients treated with NULIBRY or rcPMP had an improvement in overall survival compared to the untreated, genotype-matched, historical control group. In 2022, BridgeBio announced an asset acquisition agreement for NULIBRY with Sentynl Therapeutics, Inc. Sentynl gained full, exclusive licensing rights to ongoing development and commercialization of NULIBRY in the U.S. and is responsible for developing, manufacturing and commercializing fosdenopterin globally.
Low-dose infigratinib
FGFR1-3 inhibitor for achondroplasia
estimated prevalence
55,000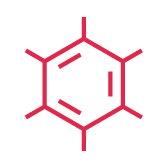 Program summary
Infigratinib (BGJ398), is an orally administered, ATP-competitive, FGFR1-3 tyrosine kinase inhibitor in development for the treatment of FGFR-driven conditions, including achondroplasia, a bone growth disorder in children. Overactivating FGFR3 mutations drive downstream MAPK and STAT1 signaling that aberrates growth plate development, thereby causing disproportionate short stature and serious health complications stemming from cranial and spinal defects. Low dose infigratinib has the potential to help these patients due to its direct inhibition of the mutant FGFR3 receptor. In mouse models of achondroplasia, infigratinib demonstrated robust bone growth and clear improvement in cranial and spinal defects. BridgeBio is currently conducting a Phase 2 clinical trial in achondroplasia patients to evaluate the safety and tolerability of low-dose infigratinib, as well as clinical proof-of-concept.
BBP-589
Recombinant collagen 7 for dystrophic epidermolysis bullosa (rDEB)
disease
Dystrophic epidermolysis bullosa (DEB)
genetic source
COL7A1 (collagen 7)
estimated prevalence
3,000
Program summary
BridgeBio is working to create a potential first-ever systemic treatment for dystrophic epidermolysis bullosa (DEB), a disease caused by loss of function of Collagen 7 (C7) protein. PTR-01 is a C7 protein replacement therapy designed to restore the missing collagen protein (C7) at the root of the disease. Mutations in the gene that encodes C7 enable the epidermis to separate from the dermis. Even minor friction or trauma can cause debilitating blistering, tearing and scarring of the skin, along with severe pain and itching. The disease can also affect the lining of the mouth, esophagus, eye, anus and vagina. BridgeBio completed a Phase 2 clinical trial evaluating safety and tolerability of PTR-01, as well as clinical proof of concept, and has initiated a Phase 2 extension study.
BBP-418
Glycosylation substrate pro-drug for limb-girdle muscular dystrophy type 2i (LGMD2i)
disease
Limb-girdle muscular dystrophy type 2i (LGMD2i)
estimated prevalence
7,000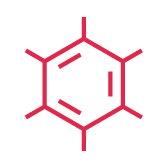 Program summary
BridgeBio is investigating what could be the first-ever oral disease-modifying treatment for limb girdle muscular dystrophy type 2i (LGMD2i) – BBP-418 (ribitol), which preclinical studies have shown is converted into the phosphorylated substrate that is inefficiently added to the alpha-dystroglycan "shock absorber" protein by the mutated FKRP gene product. Dysfunctional alpha-dystroglycan leads to progressive leg and arm muscle weakness, and in some cases severe respiratory and cardiovascular compromise. Currently, people with LGMD2i have symptomatic and palliative treatment options only, such as walking assists and ventilatory support, but no disease-modifying therapies exist. The Phase 2 trial is currently enrolling patients with a genetically-confirmed diagnosis of LGMD2i. In addition to safety, key efficacy measurements include changes in muscle αDG glycosylation levels, muscle biomarkers including creatine kinase, and changes in functional measures including 10 meter walk and North Star for Dysferlinopathy (NSAD). Initial Phase 2 data indicates the potential for BBP-418 to increase glycosylation of αDG and drive functional improvements for patients, as well as reduce CK, a key marker of muscle breakdown. Furthermore, the 90- and 180-day data show improvements on walk tests from baseline, which the Company believes suggests a potential impact on clinical function and on the rate of disease progression. BBP-418 has received Fast Track Designation and Orphan Drug Designation for the treatment of LGMD2i from the FDA and for LGMD from the European Medicines Agency.
BBP-681
Topical Pl3Ka inhibitor for venous and lymphatic malformations (VM and LM)
disease
Venous malformations
estimated prevalence
117,000
modality
topical small molecule
Program summary
Venous and lymphatic malformations (VM and LM, respectively) are congenital vascular anomalies caused by mosaic somatic gain-of-function mutation in either the TEK or PIK3CA genes. These malformations cause a number of clinical complications including pain, bleeding and impairment of the function of the affected area. BridgeBio's investigational approach focuses on getting the right medicine to the right tissue by delivering a PI3Kα inhibitor to the skin and structures close beneath. VT30 topical gel is designed to target the right tissue – the network of malformed vasculature lying just underneath the skin. Preclinical studies showed that once VT30 crosses the skin, it is cleaved by naturally occurring enzymes to produce VT10, a potent inhibitor of PI3Kα. BridgeBio's local transdermal approach is designed to deliver the drug directly to the cutaneous lesion, bypassing the need for systemic administration. BridgeBio is currently running a Phase 1/2 clinical trial in patients with VM/LM.
BBP-671
PanK Activator for pantothenate kinase-associated neurodegeneration (PKAN) & organic acidemias
disease
PKAN, organic acidemias and CASTOR
genetic source
PANK2 (pantothenate kinase)
estimated prevalence
7,000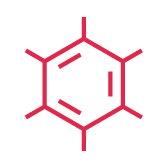 Program summary
Coenzyme A (CoA) plays a crucial role in energy metabolism and is implicated in a large number of disorders, including ultra-rare diseases like pantothenate-kinase associated neurodegeneration, or PKAN, and organic acidemias (OAs), such as propionic acidemia (PA) and methylmalonic acidemia (MMA). BBP-671 is a novel small-molecule approach designed to modulate Coenzyme A (CoA) levels by leveraging recent research about the CoA synthetic pathway. While PanK2 is inactivated in PKAN patients, other isoforms known as PanK1 and PanK3 are still active. This leads to decreased PanK activity and impaired CoA synthesis. Conversely, in organic acidemias, build-up of metabolic intermediates can inhibit the activity of all three isoforms of PanK and impair CoA synthesis. Early experiments have shown that our small molecules can bind to all three PanK isoforms, prevent feedback inhibition, and thereby increase PanK activity and increase CoA synthesis. The first healthy volunteer was dosed in the Phase 1 trial of BBP-671 in April 2021.
BBP-561
KLK 5/7 inhibitor for Netherton syndrome
genetic source
SPINK5 (LEKT1, a kallikrein 5/7/14 inhibitor)
estimated prevalence
11,000
modality
topical small molecule
Program summary
BBP-561 is an investigational treatment for Netherton Syndrome (NS), a debilitating condition of severe skin inflammation, scaling, and allergy with no available disease-modifying therapies. BBP-561 is a topical small molecule dual inhibitor of serine proteases, KLK5 and KLK7, whose regulation is compromised by loss-of-function mutation in the SPINK5 gene that causes NS. In a mouse model of NS, combined knockout of KLK5 and KLK7, but not either gene alone is required to fully rescue the disease phenotype, suggesting best-in-class potential of our dual inhibitor approach. BridgeBio is currently conducting preclinical studies to support regulatory filings required to initiate a first-in human trial.
BBP-472
PI3KB inhibitor for PTEN autism
estimated prevalence
120,000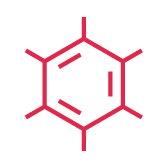 Program summary
BBP-472 is a novel potential treatment designed to balance kinase signaling in the brain for the treatment of children with autism-spectrum disorders (ASD) characterized by loss of function in the PTEN protein. This program, currently in the lead-finding phase, is focused on advancing a brain-permeable, isoform selective, inhibitor of PI3KB, a kinase shown to signal unabated in the absence of PTEN. Although PI3KB inhibitors designed to stay out of the brain are being tested experimentally for cancer indications, a PI3KB inhibitor engineered for brain penetrance has not been advanced to date, representing a major unmet need for this pediatric population.
Precision oncology targets clear genetic aberrations that drive cancer.
Pre-clinical
Phase 1
Phase 2
Phase 3
Commercial
TRUSELTIQ (high-dose infigratinib)*
FGFR1-3 inhibitor for FGFR+ cancers
disease
Fibroblast Growth Factor Receptor
estimated prevalence
37,000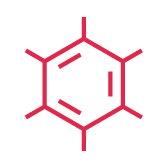 Program summary
Infigratinib is an orally administered, ATP-competitive, FGFR1-3 tyrosine kinase inhibitor in development for the treatment of FGFR-driven cancers. Multiple Phase 3 clinical trials are currently enrolling; please explore www.clinicaltrials.gov for more information. TRUSELTIQ™ (infigratinib) obtained accelerated approval by FDA, was conditionally approved by Health Canada and received approval in Australia. TRUSELTIQ™ is not approved for use by any other health authority. For the current approval status and more information please visit www.truseltiq.com. In 2022, Helsinn Group gained full, exclusive licensing rights to commercialize high-dose infigratinib worldwide in oncology indications except in mainland China, Hong Kong and Macau. BridgeBio has established a strategic collaboration with LianBio for the development and commercialization of infigratinib in oncology indications in mainland China, Hong Kong and Macau.
BBP-398
SHP2 inhibitor for receptor tyrosine kinase (RTK) cancers
genetic source
PTPN11 (SHP2) and MAPK pathway
estimated prevalence
>500,000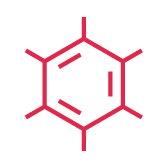 Program summary
BBP-398 is a SHP2 inhibitor that is being developed for difficult-to-treat cancers. SHP2, encoded by the PTPN11 gene, links growth factor signaling with the downstream RAS/ERK/MAPK pathway to regulate cell growth and division. Over-activity of this pathway, often driven by distinct gene mutations, causes or contributes to many human cancers. Inhibiting SHP2 offers a new approach to treat tumors relying on this pathway. SHP2 also suppresses T-cell activity against growing tumors through regulation of the adaptive immune response. SHP2 inhibition may relieve this negative effect, enhancing the patient's immune response to fight cancer proliferation. BridgeBio is currently advancing its Phase 1 clinical trial in patients with solid tumors driven by mutations in the MAPK signaling pathway, including RAS and receptor tyrosine kinase genes. In May 2022, BridgeBio entered an exclusive license with Bristol Myers Squibb to develop and commercialize BBP-398 in oncology worldwide, except for in mainland China and other Asian markets, which are part of BridgeBio's separate strategic collaboration with LianBio announced in 2020. Additionally, BridgeBio has a non-exclusive clinical collaboration and supply agreement with Amgen to evaluate the combination of BBP-398 with LUMAKRAS® (sotorasib) in patients with advanced solid tumors with the KRAS G12C mutation.
BBP-454
KRAS inhibitor for KRAS cancers
estimated prevalence
>500,000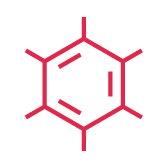 Program summary
RAS is one of the most well-known oncogenic drivers, with approximately 30% of all cancers being driven by RAS mutations, including large proportions of lung, colorectal and pancreatic tumors. BridgeBio's approach to RAS cancers encompasses multiple "shots on goal" that target both KRAS mutant tumors and those in which RAS activates PI3Ka. We believe two of our approaches have the potential to be first-in-class. In one approach, we have discovered multiple series of direct KRAS G12C dual inhibitors that block both the active and inactive states of KRAS G12C and have shown differentiation from KRAS G12C inactive state inhibitors such as sotorasib and adagrasib. Another approach has led to the discovery of multiple PI3Ka:RAS breakers that are able to block RAS activation of the key oncogenic effector PI3Ka. PI3Ka is the second most altered oncogene in human tumors. As RAS activation of PI3Ka plays an important role in tumorigenesis with a limited or minimal role in normal tissue this approach has the potential to treat RAS-PI3Ka driven tumors while avoiding PI3Ka kinase inhibitor associated adverse effects on glucose metabolism. BridgeBio is privileged to partner with some of the world's foremost RAS researchers at Frederick National Lab and supercomputing experts at Lawrence Livermore National Lab to power our medicinal chemistry. BridgeBio is targeting to select a RAS development candidate in 2022.
BBP-954
GPX4 inhibitor for multiple tumors
estimated prevalence
>500,000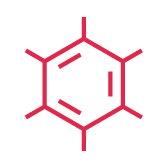 Program summary
GPX4 neutralizes toxic free radicals at the lipid membrane, protecting cells from death by ferroptosis. BridgeBio is developing covalent inhibitors of GPX4 designed to induce ferroptosis in cancer cells. BridgeBio has entered into a strategic collaboration with Helsinn to co-develop and co-commercialize a potentially first-in-class inhibitor designed to target glutathione peroxidase 4 (GPX4) with the hope of providing an effective new therapy for patients with difficult-to-treat tumors. Our approach has demonstrated monotherapy activity, reducing tumor volume in a mouse xenograft model of renal cell carcinoma. Recent high profile publications provide preclinical in vivo rationale for monotherapy and combinations with immuno-oncology agents, kinase inhibitors, and chemotherapy. Optimization of oral lead compounds is ongoing.
Gene therapy aims to replace functional copies of single genes harboring loss-of-function mutations. Genetic material is delivered into cells via non-replicating virus particles, offering the potential for one-time, curative therapy.
Pre-clinical
Phase 1
Phase 2
Phase 3
Commercial
BBP-631
AAV5 gene therapy for congenital adrenal hyperplasia (CAH)
estimated prevalence
>75,000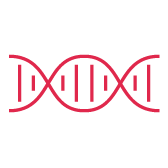 Program summary
BBP-631 is an investigational adeno-associated virus (AAV) gene therapy to treat CAH due to 21-hydroxylase deficiency at its source. BBP-631 is designed to deliver a functional copy of the 21-hydroxylase gene and has been shown through multiple animal studies to result in efficient and persistent delivery to the adrenal gland, where hormones are naturally made. If successful, we hope to restore the body's hormone and steroid balance by enabling people with CAH to make their own cortisol and aldosterone — something that is not possible with any treatment on the market or currently in clinical trials for CAH. BridgeBio believes a gene therapy has the potential to restore the delicate balance of hormone production that is dysregulated in this disease. The initial Phase 1/2 data readout is expected in the second half of 2022.
BBP-812
AAV9 gene therapy for Canavan disease
estimated prevalence
1,000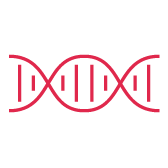 Program summary
BBP-812 is an investigational adeno-associated virus (AAV) gene therapy for Canavan disease, which begins in infancy and progresses rapidly to severe neuromuscular symptoms and early mortality. Using AAV gene therapy, we seek to deliver functional copies of the ASPA gene throughout the body and into the brain, correcting the disease. Proof-of-concept work in Canavan disease mouse models has shown that our approach restores normal motor function in these disease models. The initial Phase 1/2 data readout is expected in the second half of 2022
BBP-815
AAV gene therapy for nonsyndromic hearing loss
disease
Nonsyndromic hearing loss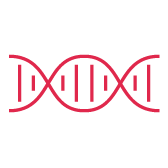 Program summary
BridgeBio is developing an investigational AAV gene therapy for hearing loss caused by TMC1 gene mutations, which account for 3-5% of genetic hearing loss. Our goal is to correct the disease by delivering functional copies of the TMC1 gene to hair cells in the cochlea. Published research shows that TMC1 gene therapy rescues hearing in a mouse model of TMC1 hearing loss.
BBP-818
AAV gene therapy for classic galactosemia
disease
Classic galactosemia
genetic source
Galactose-1-phosphate uridylyltranserase (GALT) deficiency
estimated prevalence
7,000
Program summary
Classic galactosemia is caused by severe deficiency of the enzyme galactose-1-phosphate uridylyltransferase (GALT). The majority of infants with classic galactosemia are detected through newborn screening and placed on lifelong dietary restriction of galactose. Despite early detection and strict adherence to diet, children may experience language delay, speech defects, learning disabilities, cognitive impairment, osteopenia, and in females, primary ovarian insufficiency. Symptoms may manifest as early as age one to two years, and cross-sectional studies have suggested long-term disease progression through adolescence and adulthood. [Rubio-Gozalbo et al 2019, Berry et al 2021] BBP-818 is designed to enable patients with galactosemia to produce the GALT enzyme and to enable the body's natural ability to metabolize galactose. Preclinical studies in a mouse model of classic galactosemia conducted by Dr. Kent Lai at the University of Utah have shown that BridgeBio's BBP-818 therapy restored up to 72% of wild-type levels of GALT enzyme in the brain.
* BridgeBio has licensed these therapies to partners with the hope of reaching as many people with unmet need as possible.
Visit publications for selected literature and presentations for recent data presented at medical meetings about each program.
our commitment to patients
BridgeBio ultimately exists to help patients. We are committed to discover, create, test and deliver breakthrough medicines for genetic diseases to patients as quickly and safely as possible.