Elliot, living with MoCD Type A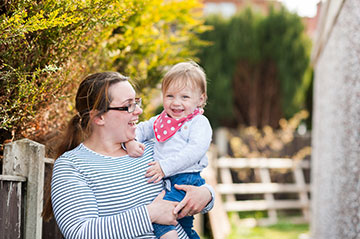 Elliot is an energetic, well-loved boy, who is living with molybdenum cofactor deficiency (MoCD) Type A, an ultra-rare and progressive condition causing severe encephalopathy and intractable seizures. 
His mother, Lucy, described her pregnancy as easy but closely monitored because two years earlier she and her husband had lost their son, Evan, to a congenital heart defect. Everything seemed normal with Elliott's birth, she said. In fact, he and his parents were about to be discharged from the hospital when one of the nurses noticed that Elliott's startle reflex was quite exaggerated. They decided to run more blood tests and found that there were a few abnormalities. They hoped in a few days his blood test would return to normal, but things didn't improve.
Initially a quiet baby, Elliott wasn't breast feeding and was increasingly irritable and crying. His blood and urine tests were sent to specialists at the local Children's Hospital. It was there that Elliott was diagnosed with MoCD Type A, a rare genetic disease. Elliott's father, Jeff, described what it was like to receive this diagnosis.
"I quizzed him [the physician], and I said, 'Look, we've been given this vague idea of what's wrong. We've been told he hasn't got long, and he will basically slowly get worse.' And the second specialist said, 'Well, to be quite honest, it has been known for [infants with MoCD Type A] to not make 18 weeks.' His words were, 'You've got to make the most of the time you've got.'"
Elliott's parents were told that there was a drug trial for children with MoCD Type A but it was highly unlikely Elliott would be able to join it. An extraordinary series of phone calls were made and by that evening the drug was flown into Manchester Airport from Cologne, Germany. Almost immediately Elliott seemed to improve. His parents described Elliott's reaction to the treatment: "Within a few days, we'd seen that he was kind of — [he] was a different baby… And it was like having a new baby a week old, one that didn't scream all the time and one that was starting to breastfeed. But it just seems that that was the beginning for us."
Today Elliott is an active child. He receives his medication daily in a central intravenous line while he eats his breakfast. He goes to playgroups and is out and about with his family. "When it's managed," his mother says, "which his is, they do live a normal life. And we are the product of that. And we are extremely, extremely lucky… He goes everywhere. I don't stop him from doing anything."