Acoramidis
TTR stabilizer for transthyretin amyloidosis (ATTR)
estimated prevalence
>400,000
Genetic Source
TTR (transthyretin)
Modality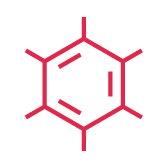 small molecule
Acoramidis (AG10) is an investigational, orally-administered small molecule designed to potently stabilize tetrameric transthyretin (TTR). Acoramidis was designed to mimic a naturally-occurring variant of the TTR gene (T119M) that is considered a "rescue mutation" because it has been shown to prevent or minimize ATTR in individuals carrying pathogenic, or disease-causing, mutations in the TTR gene. Results from the ongoing Phase 3 study investigating acoramidis for symptomatic transthyretin amyloid cardiomyopathy (ATTR-CM), which includes mortality and cardiovascular-related hospitalizations, are expected in 2023.
Transthyretin (TTR) amyloidosis (ATTR) is a form of amyloidosis caused by the accumulation of misfolded TTR protein.
TTR is a naturally occurring abundant protein that is named for its known roles in transporting thyroxine (thyroid hormone) and retinol (Vitamin A). TTR is normally produced by the liver, circulates as a tetramer in the blood, and returns to the liver and other tissues to be cleared. Historically, TTR is also commonly referred to as pre-albumin.
TTR is highly evolutionarily conserved circulating in the blood of all vertebrates. Its role as an important transporter protein is critical to the function of multiple organ systems, including kidneys, eyes, bones, heart, and muscles. None of the documented human TTR variants result in a lack of the protein, suggesting that it may be required for healthy development or survival. The long-term consequences of reducing TTR levels in humans are unknown.
Due to a genetic variant or unknown factors associated with aging, TTR tetramers can become unstable, leading to dissociation into component monomers that are prone to misfold and aggregate. Aggregates can accumulate as amyloid fibrils in various organs in the body, causing ATTR. TTR amyloid deposits predominantly in the heart and/or peripheral nerves, causing cardiomyopathy (CM) and/or polyneuropathy (PN).
Approximately 10% of all patients with heart failure (HF) with preserved ejection fraction (pEF), commonly referred to as HFpEF, may have ATTR-CM, though it is currently significantly underdiagnosed and undertreated.(1)
ATTR often dramatically impacts the quality of life, functional independence and life expectancy of patients, as well as impacting caregivers due to the progressive nature of the disease. If left untreated life expectancy from diagnosis is approximately 4 years.
More than 140 destabilizing ATTR-causing variants have been described, and the severity of disease is associated with the level of destabilization caused by each variant. There are some variants that can stabilize TTR (e.g., R104H, T119M). Individuals who inherit these stabilizing variants are partially or completely protected against the development of ATTR.
In an analysis of extended long-term follow-up data from an open-label extension study of a TTR-stabilizing medicine in patients with ATTR-CM, a higher dose of the treatment demonstrated a significant benefit relative to a lower dose.(2) These data suggest that a greater level of TTR stabilization may lead to improved clinical benefit in ATTR patients.
(1) AbouEzzeddine OF, Davies DR, Scott CG, et al. Prevalence of Transthyretin Amyloid Cardiomyopathy in Heart Failure With Preserved Ejection Fraction [published correction appears in JAMA Cardiol. 2021 Oct 6;:null]. JAMA Cardiol. 2021;6(11):1267-1274. doi:10.1001/jamacardio.2021.3070.
(2) Judge et al. Transthyretin Stabilization by AG10 in Symptomatic Transthyretin Amyloid Cardiomyopathy. JAMA Cardiol. 2019;74(3)285-295. doi.org/10.1016/j.jacc.2019.03.012.
BridgeBio is developing a small molecule named acoramidis (AG10), which was designed by researchers at Stanford University to potently stabilize TTR by mimicking the structure of the T119M TTR variant. T119M is known to protect carriers from developing ATTR due to the formation of unique bonds at the center of the molecule that stabilize the protein approximately 40-fold beyond the native structure.(1)
In pre-clinical studies, acoramidis (AG10) was shown to bind TTR tetramers at the same central locations at which the T119M variant forms stabilizing bonds. This unique binding mode is thought to underlie the potent stabilization of TTR by acoramidis (AG10).
The safety and efficacy of acoramidis (AG10) have not been established. There is no guarantee that acoramidis (AG10) will receive health authority approval or become commercially available in any country for the uses being investigated.
Results from the ongoing Phase 3 study investigating acoramidis for symptomatic transthyretin cardiomyopathy (ATTR-CM), which includes mortality and cardiovascular-related hospitalizations, are expected in 2023.
(1) Hammarstrom, P. et al. PNAS 2002, 99:16427-16432.
Every day, our work is inspired by patients and caregivers. Their partnership and collaboration is essential in understanding what's meaningful and considering how BridgeBio can deliver medicines and services that fulfill the many unmet needs of patients. Learn more about our patient advocacy work by contacting [email protected].